Up
Transformer Tester
Relay Tester
Digital LCR Meter
Coil Turns Tester
COIL TURNS TESTER
WINDING SHORT TESTER
100KHz LCR Meter
Digital Turns & LCRTZ_S8
200KHz LCR Meter
VCATS4
HIPOT
200KHz Transformer tester
150W 300W DC Load
250W_400W_DC_Load.htm
Handheld LCR
IMPULSE WINDING TESTER
( WINDING / LAYER SHORT TESTER FOR ANY COILS )
---

WINDING / LAYER SHORT TESTER FOR ANY COILS
The impulse winding tester tests the electrical characteristics of coil winding without damaging the DUT. The prerequisite conditions for quality of a coil electric impulse by capacitor discharge is applied to the standard and the DUT . The voltage decay waveform is generated in response to the impulse, related to the Q-factor and inductance of the coil . In this sense ,the tester can detect turn & layer short ,the differences in the number of turns and the material of the core. If high impulse voltage is applied, the poor insulation will appear as a corona or layer discharge.
Brief Introduction :
Due to the influence of coil wire material, magnetic material, framework and manufacture techniques etc., coil products (such as transformers, motors, etc.) may have defects of low insulation between coil layers, circles and leads. VE2882 series impulse winding tester, adopting high-speed sampling technique, is a new generation analysis test instrument for insulation performance of coil products.
When testing, VE2882 compares the standard waveform stored in the instrument with current measuring waveform. TH2828 gives the PASS or FAIL comparison result according to Area, Differential Area, Corona Discharge, Differential Phase etc. With strong function, precision test method, flexible operation and various interfaces, VE2882 can provide test solution for most coil winding products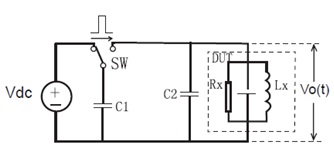 Key Features :
Low inductance Impulse test (down to 10 Micro H) &Low energy test without damaging the coil

Fast detection of winding insulation at a speed of 5.5 measurements /sec

Four kinds of waveform comparison methods

Up to 20MSPS sampling rate

320X240 dot-matrix graphics LCD display

Friendly user is interface and easy operation

Multi-trigger mode programmable

Voltage, Time and Frequency test function

Direct display of comparison result

Keyboard lock and password protection function

Handler, RS-232C and GPIB (optional) interfaces

800 groups of waveforms can be stored in USB disk (optional)

Multi-channel scan and control interface: SCANNER (optional)
Specifications

Output Impulse Voltage

VE2882A-3U

300V-3000V,50Vstep +5% of setup value +15V

VE2882A-5U

500V-5000V,100V Step +5% of setup value +25V

Voltage Control Mode

Normal

Voltage programmable at the measurement terminals when terminals opened.

Constant

Maintaining selected voltage across the winding independent of changes of the winding impedance

Impulse Energy

VE2882A-3U

Max 90 milli-Joules

VE2882A-5U

Max 250 milli-Joules

Inductance Range

VE2882A-3U

More than 10uH

VE2882A-5U

More than 20uH

Display

Screen resolution

320x240 LCD

Waveform Display Dots

240x200 dots

Display Information

Setting parameter, Standard & measuring waveform ,Measurement & comparison result

Waveform Sampling

Sampling Rate

20MSPS/50ns,10NSOS/100ns,
5MSPS/200ns,25NSOS/400ns,
1.25MSPS/800ns,625kSPS/1.6us,
312kSPS/3.2us,156kSPS/6.4us

Resolution

Sampling points

Input Impedance

10M Ohm¸(Resistive voltage divider)

Measuring speed

5.5times/sec(Waveform display OFF,PASS/FALL ON)
3.3times/sec(Waveform display ON,PASS/FAIL ON)

Average Rate

1 to 99,Programmable

Waveform Measurement

Voltage, Time, Frequency

Trigger Mode

Internal/Manual(Foot)/External/Bus

Comparison Mode

Area size comparison
Differential area comparison
Corona discharge
Differential phase comparison

Area Size Repetition Accuracy

+1%

Differential Area Repetition Accuracy

+1%

Detection output

PASS/FAIL display, Alarm

Alarm Volume

Long High, Long Low, Single Short, Double Short, OFF
| | |
| --- | --- |
| Power Requirements | 198 V -- 242 V AC,99 V-121 V AC, 47.5 Hz -- 63 Hz <=40 VA |
| Dimensions(W x H x D) | 350 mm x 135 mm x 400 mm Weight: 6Kg Approx. |
---
---
Contact Information
Telephone

+91-40-27744445

FAX

+91-40-27744445

Postal address

95, Road No. 6A, Jyothi Colony, Secunderabad - 500 015 (A.P), INDIA

Electronic mail


Sales : vasavielectronics@gmail.com / ranga@vasavi.com


Messenger

MSN / Skype /Yahoo : vasavielectronics